Sound travels.
So much so that even podcasts have annual trips around the sun.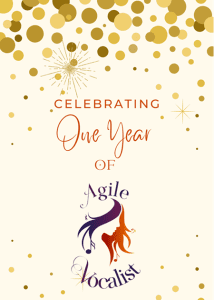 Vidya Srinivasan learned a love of music and performing so well at an early age that she had equal interests in pursuing music vs. technology once it came time to choose a career. Her journey as a female Indian classical music singer, always narrated by music, as she left India to study the sciences and live in the U.S. is an inspiring story about the power of music as a tool to process life and transitions.
Get the Latest
Our time apart makes Agile Vocalist updates all the sweeter when they're ready. Subscribe to hear them first and fastest.
Your identity and email are between you and me, and will never be shared.