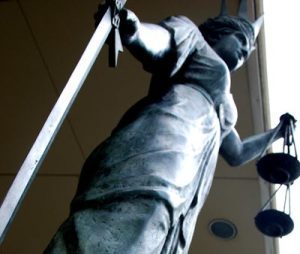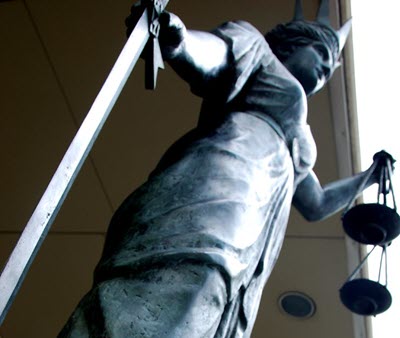 Many organizations and newsletters are using this time to share views with their audience and platform about recent U.S. Supreme Court justice decisions. I hesitated to do this at first because the relevance of many Agile Vocalist episodes to current affairs is obvious to me. When I design them, they're meant to be tools that give us all the questions we need to evolve. Episodes to date have addressed: human rights, equality, healthcare, human dignity and agency, giving credit for women's artistic and historical achievements and more. All of these are things in the hands of the U.S.'s branch of justice right now.
The Arts Can Help Us Process and Navigate the Right Now
The arts unify and create shared experience. To create together, we must share power and often share who leads. Shifts in power happen quickly and sometimes in a matter of seconds. The arts force us to create and innovate collaboratively; they don't leave as much room for dominance paradigms. They also inspire us with awe as a means for connection and innovation. They are less about the pedestal our society has put on data and the value of work done by the logical left brain and more about the emotions that move us (and make us irrational at times). Here are how some of the episodes lead us to consider new ideas that will help us navigate the sadness and anger we feel right now:
S/he Who Has the Microphone Has the Power
#1 Joshua Silverstein (beatboxer, actor, writer, comedian, artist, all-of-the-above). Joshua talks intimately about aging in his career and listening to himself. He became aware of his own resonance and how it affects others. Specifically, he calls out that microphones are weapons AND he concludes our talk with an improv soundscape about his predictions for how 2021 would go (including whale noises and gun shots; he was not wrong!). Know any other podcasts where you get THAT? Yeah, me neither!
#2 Pamela Rose (blues and jazz vocalist) has spent many years in her work bringing the women musicians to life who have been sooo overlooked and never-credited during the times they were prominent–WHY? In the two-part episode, we talk about how the changes to the industry have caused music fans to not care who actually wrote songs and only that performers like Louis Armstrong or the Rolling Stones or Sinatra were bringing them to our ears! The credit lies with women and Pamela sings us her own song "Liberator" about Women's Liberation at the end of part 2. 
Sound Arts for Comfort, Community and Expression
#3 Jennifer Hollis (music-thanatologist, harpist, poet and writer). Jennifer's career bringing music to the beside of the dying has proven how music can penetrate medicine and even take up the patient experience when medicine no longer has solutions. Everyone should have control over their own healthcare and over the process of how they are going to die. Do women in America have that now? In some circumstances- no.  
#4 Brian Walker (sound engineer, singer). Brian talks about his pivot to the internet and technology to continue making music together during the height of Covid. His remarks about the emotionality of it actually working for the first time as he was rehearsing is moving. What ways of uniting with others around a common cause or interest is technology making it possible for you? How might it help more with your future efforts?
#5 Mary Ford (Gospel singer). Mary shares the physiology behind what it means to sing with others. She references specifically that while producing sound, she is united and in harmony with others who don't share her faith, her race, or her political views. In spite of current events, what things in your life allow you to cross similar types of boundaries?
#6 Vidya Srinivasan (Indian classical musician & technologist). Vidya teaches and demos to us the various sounds of Indian classical music but in part 2 she also shares how she actively uses music for focus and deliberately to process emotions and the hard experiences she's had in life. Do you use music as a tool? Could you use help managing and processing your emotions right now?
Got Anger? Screaming Might Help
#7 The premier Voicecast episode: The Screaming Fields. What at first was produced as a narrative about our collective 'Ronacoaster reality in 2020 (COVID) is still useful if we're feeling angry…or, like screaming. Emotional sounds have even been mapped by scientists- click through to the end of the episode to get the link to the interactive web site.
#8 Betsy Blakeslee (choral conductor, author, and refugee ally). Betsy shares before and after stories about refugees she's worked with who are in places of limbo in their lives. They've fled war, persecution and instability in search of a better life. With the touches and efforts of many caring people, some of them have moved on to more stable, peaceful lives. Have you ever been forced into massive change you didn't want in your life? 
This post was originally shared just with Agile Vocalist subscribers. Sign up to learn about new episodes and learn about new podcasts and other media and cultural trends worth your time!