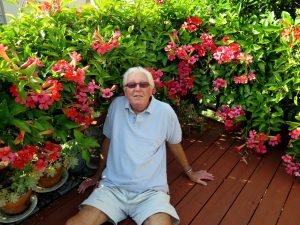 Vocalist, writer, artist, and gospel producer, Opal Louis Nations.

Growing up in England, Opal Louis Nations was passionate about soul music and followed his calling to perform it for several years amid England's soul and blues scene. In this interview Opal shares his perspective on music as he enters his 8th decade of a life as an artist and creator. In this episode you'll hear:
Opal read us his popular, short humorous story, The Three Gospel Brushes.
The historical roots of gospel as music of the slaves who were brought to America and the historical inflection in the 1940s when white and black gospel took different musical paths in the U.S.
How shout gospel entered the scene in the 1950s as a medium where preaching in the church and singing came together.
Opal's experience living in England when the Beatles came on the scene and how the craze for "the Liverpool sound" came to prominence.
Opal's career as a singer with Alexis Korner, a founding father of British Blues and later as a lead singer with the Frays.
The impact of famous/not made famous enough soul singers such as:  Joe Tex, Solomon Burke, Nappy Brown, Otis Redding.
Opal teaches us what clanka lanka gospel sounds like.
Opal's passion for the work of Jimmy Ruffin and the Reverend Julius Cheeks & the Sensational Nightingales.
More about the film How They Got Over, which Opal co-produced, and how it is commanding new attention in 2021 for the history about the rise of shout gospel.
Biography:
Opal Louis Nations was born in Brighton, England. During the mid-sixties he worked as lead vocalist in London clubs with the late Alexis Korner's Band and later his own group, The Frays. He helped popularize American soul-based R & B and gospel music in Great Britain. 
It was through his efforts that black American gospel artists visited England to perform in various major cities. He also became part of one of England's first integrated gospel groups, The Ram John Holder Group. With The Frays and later as a soloist, he recorded for Decca Records in London.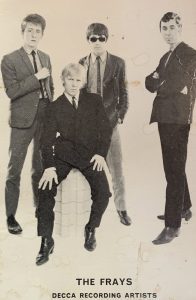 Band members (left to right): Clive Howse (bass guitar), Barry Gilford (drums), Opal Louis Nations (a.k.a. Martin Hummingbird) (vocals). Seated, front: Johnny Patto (lead guitar).
In 1968, he turned his back on singing and began a career as an experimental fiction writer of sometimes strange, sometimes humorous works that have appeared in over 600 small press magazines worldwide. 
Opal launched a literary magazine, Strange Faeces, which featured experimental poetry, fiction and art by fresh young poets and writers and was published by Opal from 1970-1981. Opal's fiction has won him The Perpetua and Pushcart Prizes and some of his sound-poems have been included in the T.V. series "Man and His Music," hosted by Yehudi Menuhin. 
Opal moved to San Francisco, California in 1973 and to Oakland, CA in 1981 after living in Canada and on the East Coast. He was a host of R&B / Gospel shows for KPFA Radio as well as the world music program, "Harmonia Mundi."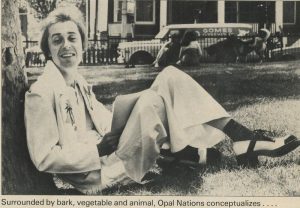 Opal in Canada. 1978.
Opal is an avid collector of historical music and memorabilia. His vast record collection includes R&B, gospel, soul, rock & pop, world music and rockabilly music. He's also an incredible artist!
Selected original artworks by Opal Louis Nations.
More selected original artworks can be found on Opal's graphics web site, as well as his regular web site.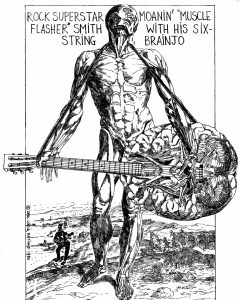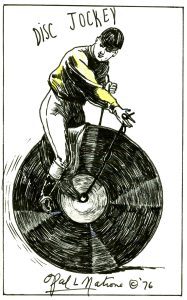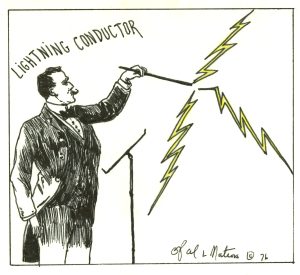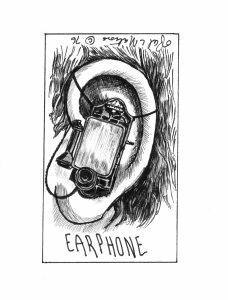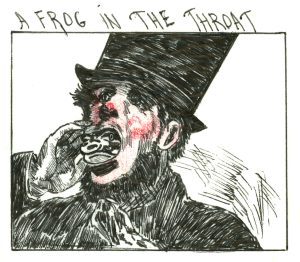 For more perspective on the power of singing for the body as well as sounds of Black Baptist Gospel, listen to the conversation with Mary Ford, a decades-long vocalist with Oakland Interfaith Gospel Choir.
Did you enjoy this episode? Subscribe to Sound Cocktails  the most politely periodic newsletter ever. Or, you can follow Agile Vocalist on Spotify, Apple Podcasts, Google Podcasts, Podbean and Amazon Music.
Episode Transcript:
Coming soon! [spoken to yourself, in your head, in a Brighton accent]