Moira Smiley's mystical, soulful music will tug at your heartstrings. Her roots as a folk musician with training in classical music (her first instrument was the piano) have been broadened by her world travels and she is as much a composer and an arranger as she is a performer. Her work transcends the definition of folk musician by also incorporating her original and arranged choral and instrumental works, Americana, and Eastern European sounds.
She continually innovates the ways music creates connection with audiences–most notably in how she includes body percussion to accompany some of her songs. She is frequently involved in musical collaborations with other singers and instrumentalists, and lends her presence and technical talents to leading lights in several musical genres, including avant-garde indie bands such as Tune-Yards.
With her move from California back to Vermont, where she was raised, Moira may appear to be in pursuit of the stereotypical "life of a folk musician," but she continues to break boundaries with her work. Her works of sound and collaboration bring people together in community.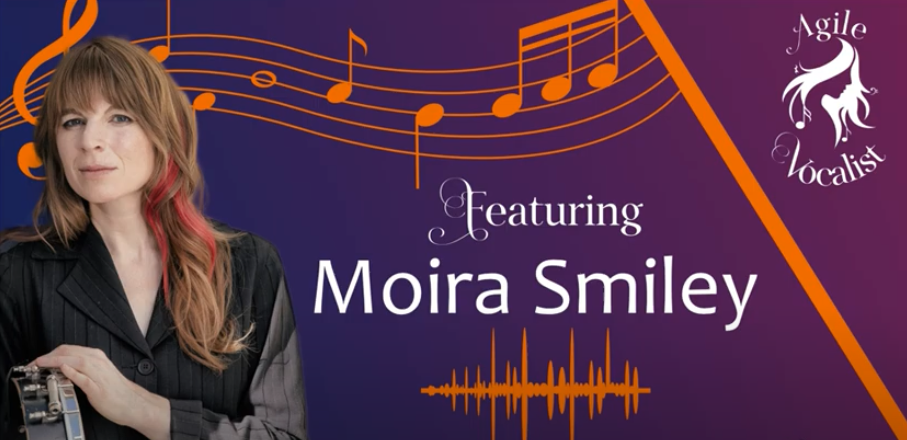 To listen to this episode as a podcast, search for Agile Vocalist anywhere you get your podcasts.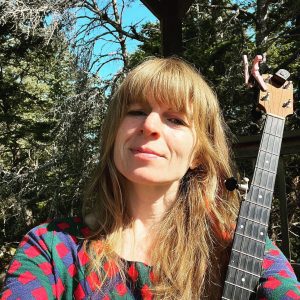 Moira's Bio:
Singer and composer Moira Smiley has toured and made records with a renowned variety of artists, including indie-pop stars Tune-Yards; Irish-American legends, Solas; early music pioneers, Theater Of Voices; choral composer, Eric Whitacre; Americana archivists, Jayme Stone's Lomax + Folklife Projects; multi-Grammy winning pianist Billy Childs, Rising Appalachia, and more–in addition to her own ensembles VOCO and VIDA.

Moira is regularly commissioned to write large-scale choral & chamber music works, with millions singing her choral music around the world. Moira has been featured in TED conferences, on BBC Radio and TV, NPR, and live at countless venues from Lincoln Center and to Royal Festival Hall. Smiley is known for enchanting audiences whether on stage, atop glaciers, inside ships or in cozy kitchens from Norway to Tasmania.

Her 2018 solo album 'Unzip The Horizon' premiered at the Savannah Music Festival in 2018, and she published its companion choral Songbook in 2019. Moira recently appeared with Tune-Yards on  Jimmy Kimmel Live, and The Late Show with Stephen Colbert.

Kitka
Tune-Yards and Merrill Garbus
Traditional folk polyphony
Moira's albums, Blink and Laughter Out of Tears
Kate Wolf Festival
Moira submitted her song Bellow to NPR's Tiny Desk concert
Harmony Sweepstakes and Moira's win with Voco in 2007 as the national a cappella champions
Body percussion
Evie Ladin and Keith Terry
Lead Belly
Sweet Honey in the Rock's Bring Me Little Water, Silvie
Malcolm Dalglish
Naytronix
Moira's arrangement of the song, Bring Me Little Water, Silvy is also mentioned in the Betsy Blakeslee episode.
In this episode, you'll hear Moira sing:
I Live in California

Bellow

Wiseman, with the Dallas Women's Chorus

How Can I Cry

Sing About It, remixed by Naytronix

Our Time
Did you enjoy this? Please share it with your arts and sound-loving friends. Don't forget to subscribe to Sound Cocktails, the Agile Vocalist newsletter.
Episode Transcript:  Coming soon!