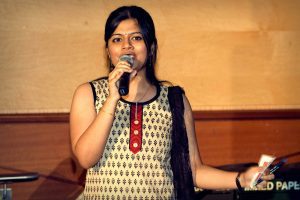 Thank you for joining part 2 of my conversation with Indian Classical music singer, Vidya Srinivasan!
In this episode, Vidya shares:
Examples and demonstrations of Carnatic and Hindustani music
The religious, societal and cultural roots of each type and how music plays an integral part in Indian life
Her love of film music and her take on American films (why don't we have music in our films?!)
The role of the artist in business and how her career singing helps with her work in technology as a presenter and at conferences where singing helps her stand out to audiences
She talks about how music accompanies her work and times of deep creative work
How blessed she was to be able to choose her career. She could be an engineer or be a singer. She chose work as an engineer but… not for the reasons you might think
Where and how she gets inspired to work on music
Episode transcript coming soon!