Listen. These stories are shared to nourish your own voice and creative percolation. Scroll down to subscribe to future sounds.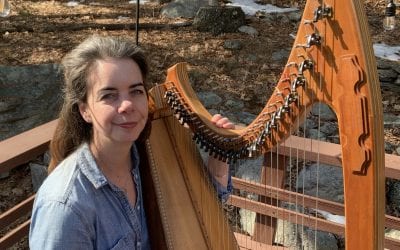 How music thanatology can be effective both at the beside of dying patients as well as in person. Harp lady Jennifer Hollis shares her wisdom and and insights on the labor of saying goodbye to loved ones and the deep work escalating mortality from Covid has put the world through in the past year.
Get the Latest
Our time apart makes each Agile Vocalist entry sound that much sweeter when it's ready. Subscribe to hear it first and fastest each month.
Your identity and email are between you and me and will never be shared.